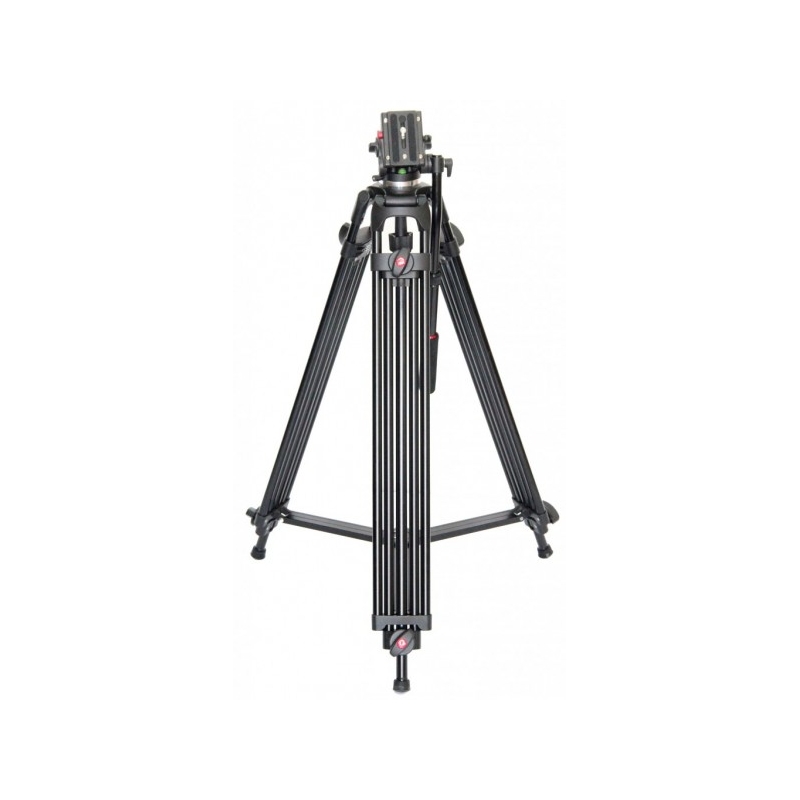  
BRAUN Professional Video Tripod PVT 185
Tax included
Delivery time depends on destination country
incl. VAT, excl. shipping
Professional Video Tripod with fluid video head.

Quick and safe PayPal payment

Free shipping for EUR 50+ orders (Germany)

International Shipping (EU)

Secure SSL data transmission
+++ Professional video tripod made out of aluminum +++ 2-axis fluid video head +++ legs with 3 segments +++ maximum height 185 cm +++ load capacity 5 kg +++ robust construction +++ folding height 89 cm +++ bag included +++
Many people love filming with camcorders or SLR, a domain that offers versatile and creative possibilities. Based on decade-long experience in the camera and presentation industry, BRAUN now offers high quality solutions for lightweight camcorders and SLRs. To shoot a good video, you first need a good tripod with video tilt head. For that, BRAUN offers the Professional Video Tripod PVT 185 with Fluid-Video head.
The Professional Video Tripod PVT 185 is a stable tripod with a maximum height of 185 cm. The Fluid-Video head can be tilted on two axes. The fluid system guarantees smooth movement on both levels both with video cameras as well as SLRs. The Professional Video Tripod PVT 185 has a foam handle with adjustable length.
The new video tripod PVT 185 is ready in no time thanks to the quick lock clips at the legs. The legs themselves consist of three segments to configure leg length. The integrated bulls-eye spirit level makes aligning the tripod on uneven surfaces incredibly easy. The tripod is suited for all cameras up to 5kg, perfect for professional photography and filming. Shipment includes a padded tripod bag.
PVT 185:
Professional video tripod with 2-axis fluid video head

Adjustable handle (from 38-59cm)


Max height 185 cm

Min height 85.5 cm

For cameras up to 5 kg

Folding size 89 cm

Material: aluminum

Color: black

Weight: 4.5 kg

Data sheet
Bowel size (tripod head)

6.5 cm

max. height

185 cm

min. height

85.5 cm

Sections

3 Stativbeine

Tripod Socket

1/4" + 3/8"

Tripod bag

included

Pack size

89 cm

Weight

5.9 kg

EAN Code