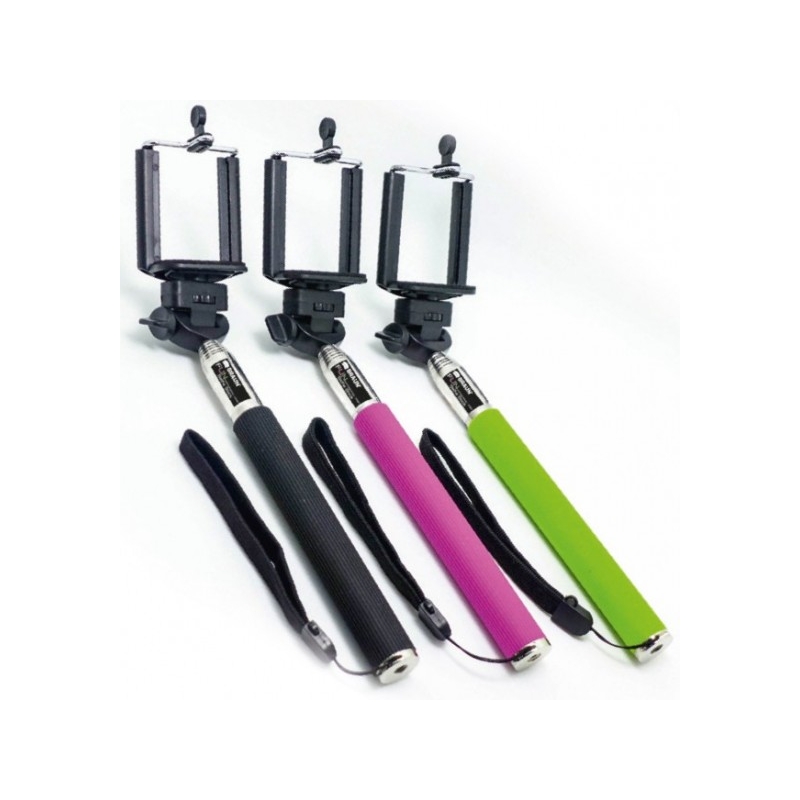  
BRAUN Selfie Stick Fun Green
Tax included
Delivery time depends on destination country
incl. VAT, excl. shipping
For selfies, photography and video filming, suitable for smartphones and action cams

Quick and safe PayPal payment

Free shipping for EUR 50+ orders (Germany)

International Shipping (EU)

Secure SSL data transmission
Suitable for smartphones and action cams +++ made from stainless steel +++ comes in the colors black, pink and light green +++ max monopod length 110 cm +++ max load capacity 500 grams +++ lightweight construction
According to Wikipedia, a selfie is a self-portrait typically taken with a smartphone which may be held in the hand. Selfies are most often found on social networks like Facebook, Twitter or Instagram and usually feature one or more people in the picture or video. With the new handheld monopod Selfie Stick FUN, Braun Photo Technik follows the trend of the growing community of selfie fans.
To increase the distance of photos and videos past the own arm length by more than a meter, the hand monopod BRAUN Selfie Stick Fun is the perfect tool. Through the larger distance, the selfies gain a more attractive angle. That way, more people fit on the picture and the background is captured better. Pictures from a higher angle are easily possible. Still, the photographer stays in the center of the moment.
Made from stainless steel, Braun supplies the 160 gram lightweight Selfie Stick FUN in the colors black, pink and light green. The stick's range lies between 22 cm up to a maximum of 110 cm, the tube can be adjusted to different lengths for a variety of shot perspectives. The BRAUN Selfie Stick FUN is perfectly suited for smartphones and action cams thanks to the included smartphone mounts and an action cam adapter. Even for action cam market leader Go Pro Ô the new selfie stick is perfectly suited.
The BRAUN Selfie Stick FUN consists of seven segments and is shipped with a smartphone mount, an action cam adapter and a hand loop.

Data sheet
Color

green

Material

stainless steel

max. arm's length

100 cm

min. arm's length

22 cm

Sections

7

Load capacity

500 g,

Weight

160 g

EAN Code