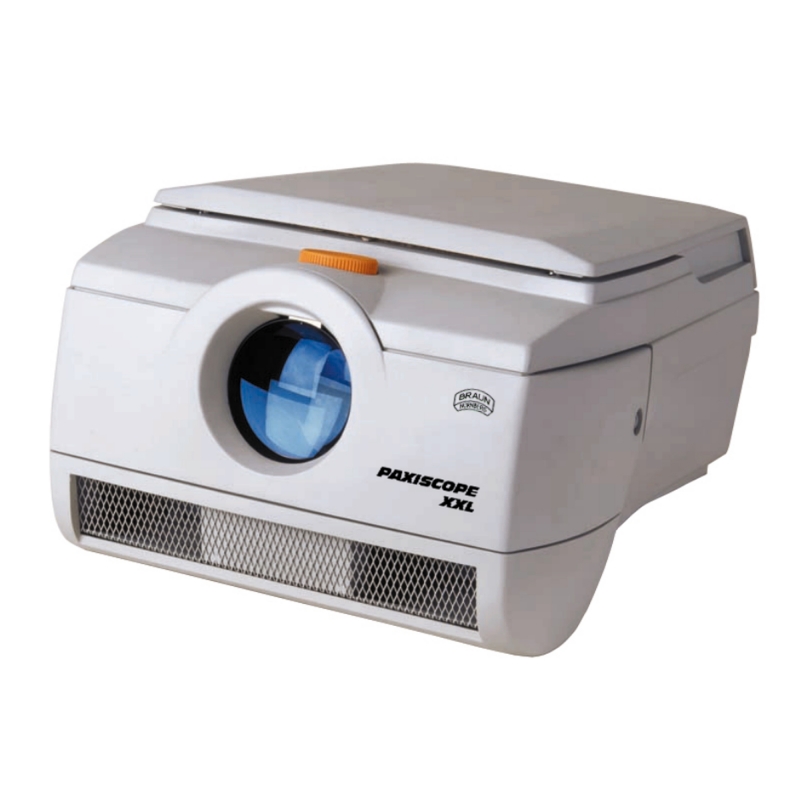  
BRAUN PAXISCOPE XXL
Projector with large bearing surface to display paper images, book texts, maps, post cards, three dimensional objects and many other opaque templates. Delivery time about 14 days.

Quick and safe PayPal payment

Free shipping for EUR 50+ orders (Germany)

International Shipping (EU)

Secure SSL data transmission
Opaque projector with large working area for colour prints, text sheets, charts, 3-D objects and many other opaque subjects. Delivery time on request.


Working surface 285 x 285 mm
Multicoated projection lens BRAUN SUPER PAXIGON 1:2.8 / 350 mm MC
Mains voltage 230 V / 50 ~ 60 Hz
Halogen reflector lamps 4 x 360 W (ENX 82V)
Interval light lamp 15 W / 230 V (socket E 14)
Enlargement 3.5x to 9.5x at projection distance 1.55 – 3.5 m for a size of projected image 1.0 – 2.7 m (width)
Power consumption 1500 W
Overheat protection
Turbo cooling system
Removable cover and blackout cloth for projecting 3-D objects
Adjustable foot
Override switch with warning light
Mains switch and control panel
Tilt and sharpness correction