Online only
On sale!
-€188.00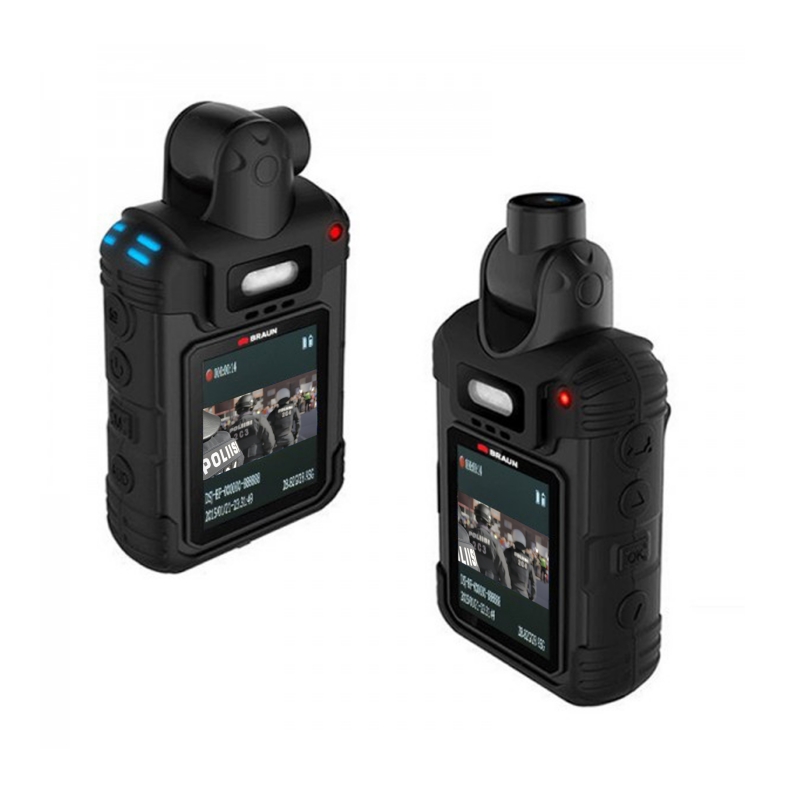  
BRAUN Bodycam BCX5 Refurbished
Tax included
Delivery time depends on destination country
incl. VAT + shipping
B-goods with slight packaging damage or minimal signs of wear.

All functionally relevant accessories are included.

The warranty is 12 months.
The BRAUN Bodycam BCX5: designed to assist in conflict de-escalation. The built-in screen can be rotated and used as a front display, thanks to a 270° Rotate-Lens design. This option has been proven to have a strong calming and de-escalating effect when persons are confronted with their own image and behaviour on the screen.
This makes the BRAUN Bodycam BXC5 an ideal psychological support in conflict situations while also offering quality images with a great camera.

Quick and safe PayPal payment

Free shipping for EUR 30+ orders (Germany)

International Shipping (EU)

Secure SSL data transmission

1€ per order to "Aktion Deutschland Hilft"
Rotating lens design +++ front monitor +++ up to 64 GB capacity +++ ip66 compliant +++ encrypted data +++ motion sensor +++ high power IR for night vision +++ LED light +++ up to 10 hours battery runtime

The bodycam is becoming a success story and is being used in more and more areas. After the German Federal Police force gained experience with bodycams on train stations, many German State Police departments discuss about the use of bodycams. Even security and train station employees carry these cameras around, partially still in testing. In the German state of Hessen the bodycam is already regularly used.
The number of assault on police officials is increasing, say the police. Cameras on the officer's bodies are supposed to reduce that number. BRAUN Photo Technik confronts this problem now with the bodycam BCX5, which contributes to deescalating conflicts with its rotating lens design that makes it possible to use the camera with the display showing forwards. Experience has shown that conflict potential is weakened as soon as the involved people see themselves in the monitor.
The BRAUN BCX5 is of high quality and offers excellent image quality as well as a night mode and encryption of the recordings. That way only authorized entity can access the data. The rotating lens design allows usage with either the camera facing forwards or the conventional way.
The bodycam BCX5 records in Full HD with a resolution of 1920 x 1080 pixels and 30 frames per second. At 150 grams and a photo resolution of 32 MP, as well as a special water and dustproof case make the BCX5 usable in every situation. The battery runtime depends on the recording resolution and lasts up to 10 hours. Shipment includes a second battery pack and lots of accessories.

Data sheet
Display Type

LCD

Display Size

2" (5.08 cm)

Internal Memory

32 GB (optionally up to 64 GB)

Lens

140° Wide-angle Lens

Resolution (Image)

18 M (5600 x 3150 px) / 13 M / 9 M / 6 M / 4 M

File Format (Pictures)

JPG

File Format (Video)

MP4 / MPEG-4 (H.264)

Remote Control

included

Night Vision

Integrated high-power IR light for night photography and video support (face detection up to 8 m)

Software

Windows 98 / 2000 / ME / XP / 7 / 8

USB port

USB 2.0

White Balance

automatic (alternating filter for day or night view)

Measurements

110 x 60 x 35 mm

Weight

150 g (Bodycam)